All systems in one platform
AssetBook is a powerful and secure platform that, with the help of AI and Machine-learning, anticipates your and your plant's needs. With AssetBook, you get the Internet of Things from a user perspective, so you can focus on what's important to you.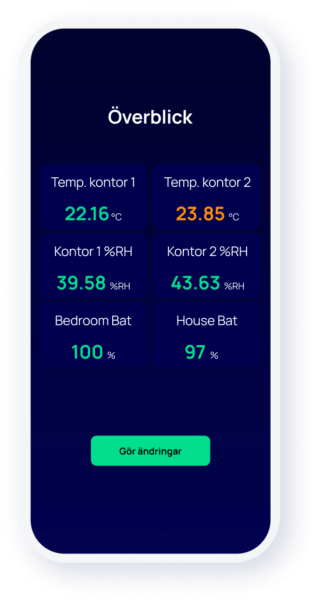 Get control
See the visual status of your things
Protect your systems with secure and personal login
See and take care of your facility live
Direct notices to the right person
Get a monthly report on costs
Care for the environment
Companies today have strict requirements for environmental goals, so we have therefore ensured that all users can collect data at asset level. This allows AssetBook to report upwards in customers' platforms, which can be hierarchically connected to each other.
Save money
Reduce energy consumption
More efficient working methods
Extend hardware life
Reduce transport and travel
Be warned before major damage occurs
Control all devices
in one platform
What makes AssetBook unique is that you can control all your smart devices and systems in the same platform. It does not matter if the systems come from different manufacturers or how many devices there are. You can control everything from the lighting in the home to the entire company system. Control a single lamp or control, alarm and report environmental goals for an entire city or Industry.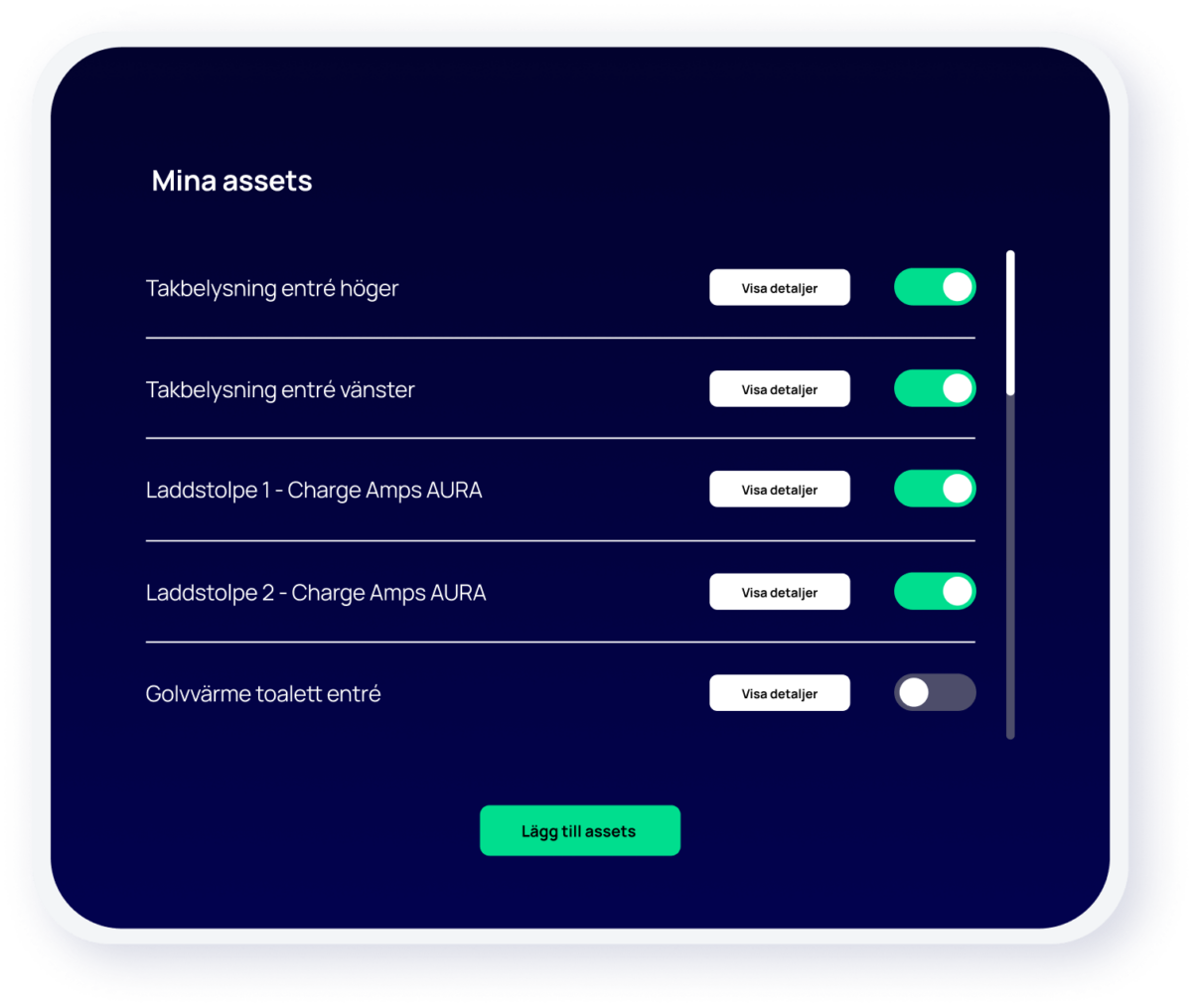 Our system is linked to 250+ brands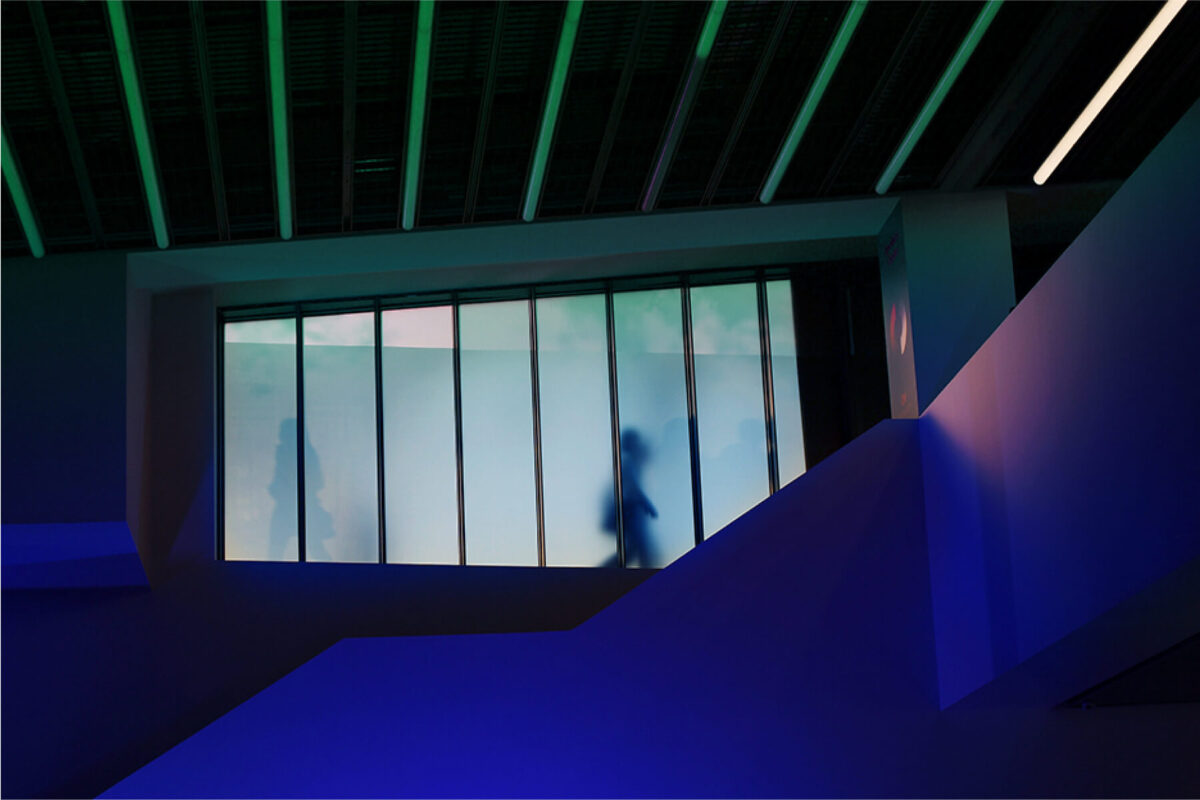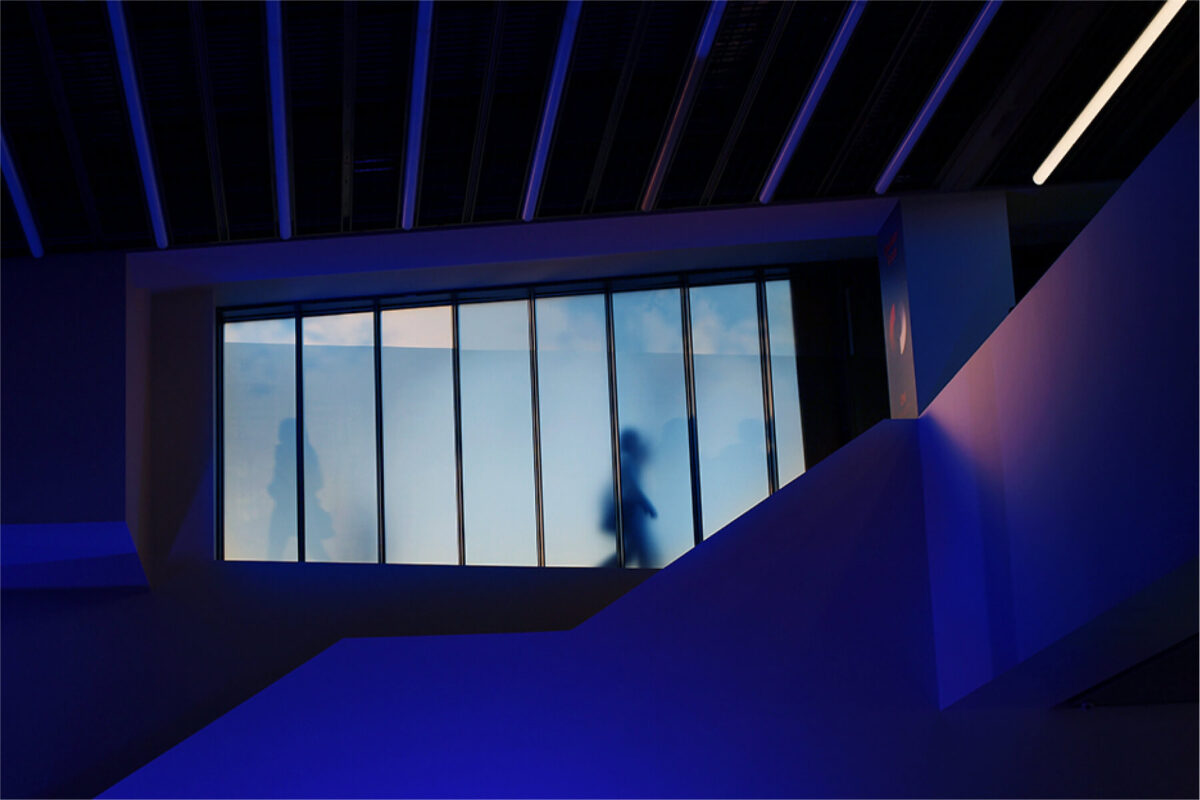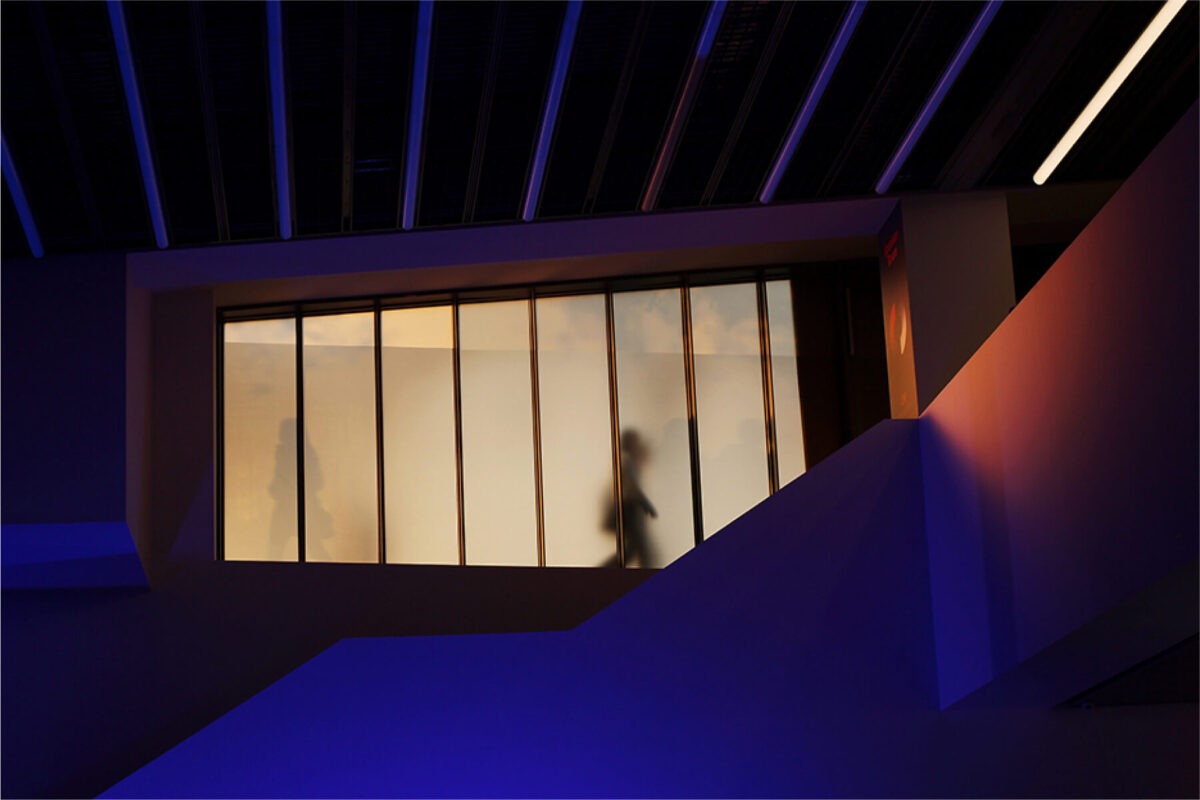 A solution for companies and individuals
AssetBook works just as well in the home as for large facilities and companies. You choose how many modules you want to add, whether it is to raise the heat in the bedroom or turn off all the lights in an entire hotel. AssetBook simplifies everyday life for property owners and managers with visual control. At the same time as you control an entire facility in AssetBook with simple means, depending on the level of competence you can have room to challenge yourself, you can namely dig yourself down to code level and very advanced functions.
Smart home systems
With AssetBook you can create your smart home, where you easily control the technology in the house or property.
Emergency lighting
In your platform, you get total control and overview of your emergency lighting and security system.
Mesh network
AssetBook gives you the ability to connect multiple mesh networks from different manufacturers, so you can still control all wireless networks and routers from the same place.
Lighting
Turn on, off, fog, or set timers on lights in all rooms of the property without even having to be in place. Check the exterior lighting in entire cities or neighborhoods.
Fleet Management
We collect driving data and logistics from your vehicles so that you get an overview directly in the platform. You can see, among other things, cars, mopeds, tools and instruments, as well as log external temperatures.
Underfloor heating
With a simple command in the platform, you choose when you want the heat to be on and when it should be off.
Smart cities
AssetBook helps you manage and control all technology and digital development in the entire district or area.
Worker safety
With our Badge you can see where the elderly who have left home are or where your employees are if something happens. Works just as well in industry as elderly care. The alarm button creates extra security.
Assetbook Private Cloud
Is an optimal solution for you who can not or are not allowed to store data outside Sweden and the EU due to requirements for GDPR. The Files module is a smart and secure storage location, which gives you control over your files so that they cannot be taken away from you.
Remote Desktop
With AssetBook, you can remotely control all your computers, from the screen you are currently standing on as a mobile or tablet. With Remote Desktop you can access all your projects and can work anywhere with your files. Only the imagination can set limits for which of your smart systems you want to connect to your platform and remotely control remotely.
Secure and easy to use GPIO
In your platform on AssetBook, you can also control, for example, fans, pumps and gates in your home, property or facility. This is done through the AssetBooks gateway. Your self-made circuits get new life and can be integrated with larger systems, or just make everything work more smoothly. Easy to test on a small scale to see if a large-scale solution would work in a customer environment.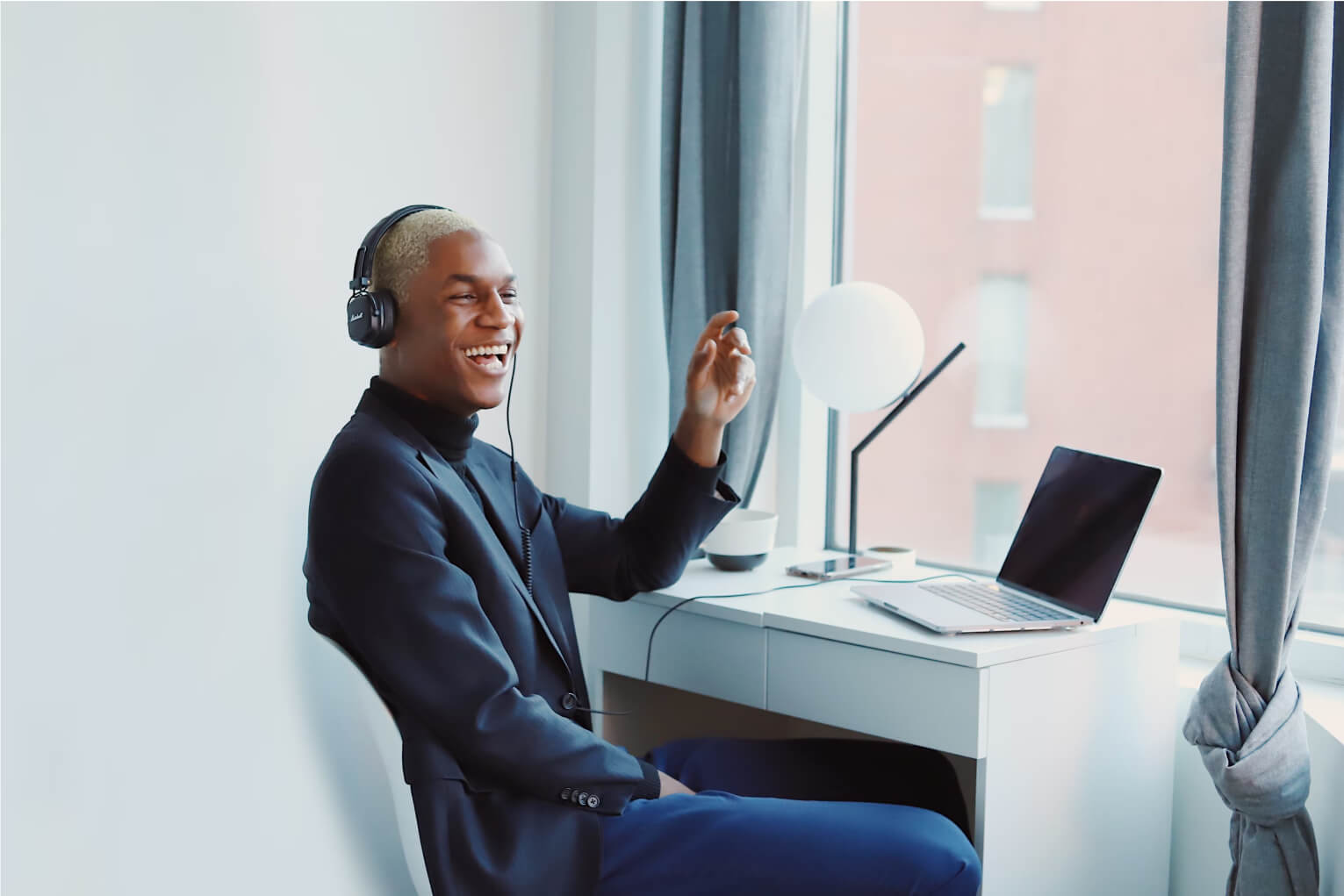 Gain control by collecting all your devices
At the touch of a button, all your devices become available to control via your own platform.
Frequently Asked Questions
How much does it cost?
Prices differ between private individual and company. For more info, please Contact Us
---
What devices can I add?
New devices are constantly being added to the protocols underlying AssetBook. The protocols are WiFi, Bluetooth, BLE, LoRa WAN, ZigBee, Z-Wave.
---
Which companies does AssetBook collaborate with?
Companies that want to be contemporary and have drawn attention to customers' increased need for control at all stages of their facilities under their own auspices, regardless of whether it takes place on site or remotely.
---
Can I use AssetBook as a property manager?
Yes. Regardless of whether you manage the property on behalf of the owners or for yourself, AssetBook is a given choice.
---
How long does an installation take?
We have been based on users and installers when we created AssetBook, so every step of the installation is optimized for quick and easy installation.
The installation time depends on the size of your system and which parts you choose to take in first. Our advice is to start on a small scale but have an idea of ​​the whole from the beginning and then add devices and systems.
---
How secure is the platform and its systems from cyber attacks?
Security is included in every step of the AssetBook. We have add security where there is usually no security within IoT. Everything from products, services, personal logins and added systems.
Feel free to contact us at info@assetbook.eu if you want to know more about our security.
---
What does it take to build a smart city?
To build a Smart city, collaboration and inclusion are needed, where AssetBook comes in as a natural part that holds the whole together.
---